Audi Model Lineup in Mission Viejo, CA
Audi: Electric and Hybrid
---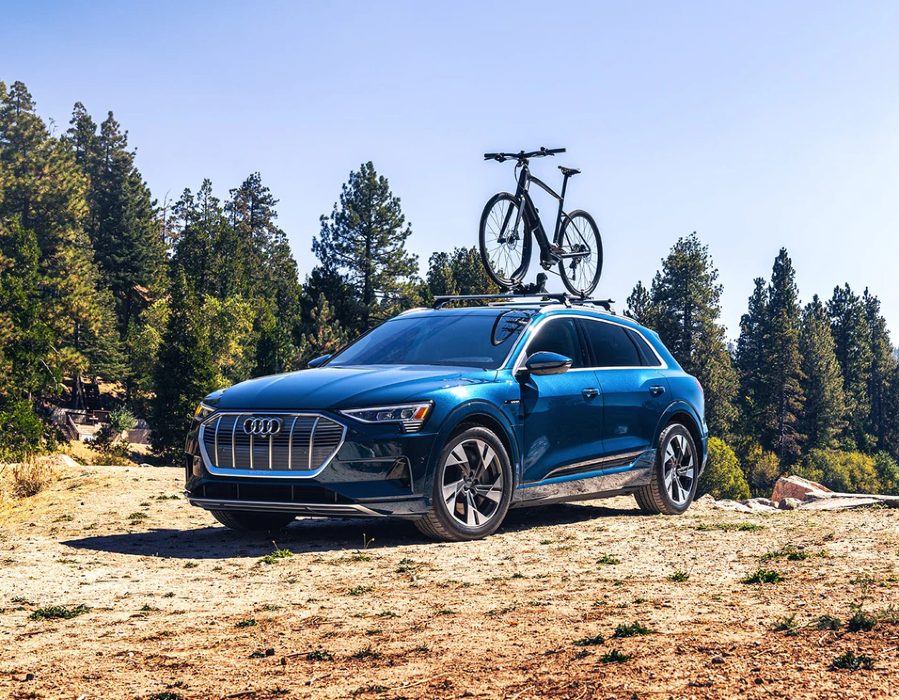 Audi has been laboring for years to bring zero-emissions vehicles to market. Their work has resulted in one of the largest, most diverse, and exciting collections of plug-in and hybrid vehicles on the planet. What's thrilling and electrified?
e-tron: Finally a family-sized SUV without a tailpipe. It seats five, hits 60 mph in 5.5 seconds, packs 402 horsepower, and can tow 4000 pounds. Coming soon is the more compact Q4 e-tron.
e-tron Sportback: Everything the e-tron can do, but in a more aerodynamic package. Thanks to the compact nature the EV powertrain, you get luxury SUV space inside a muscular sedan.
e-tron GT: This is the promised one: a descendent of the R8 without the fossil fuel. RS trim is the fastest version, with 637 horsepower to zap from 0-60 in 3.1 seconds and e-torque vectoring plus so the quattro system corners like it's on electric rails.
Hybrid models: The A7, A8, and Q5 are all come standard as hybrids. At every level, Audi is serious about burning less fuel. You'll find more information below.
SUVs and Wagons
---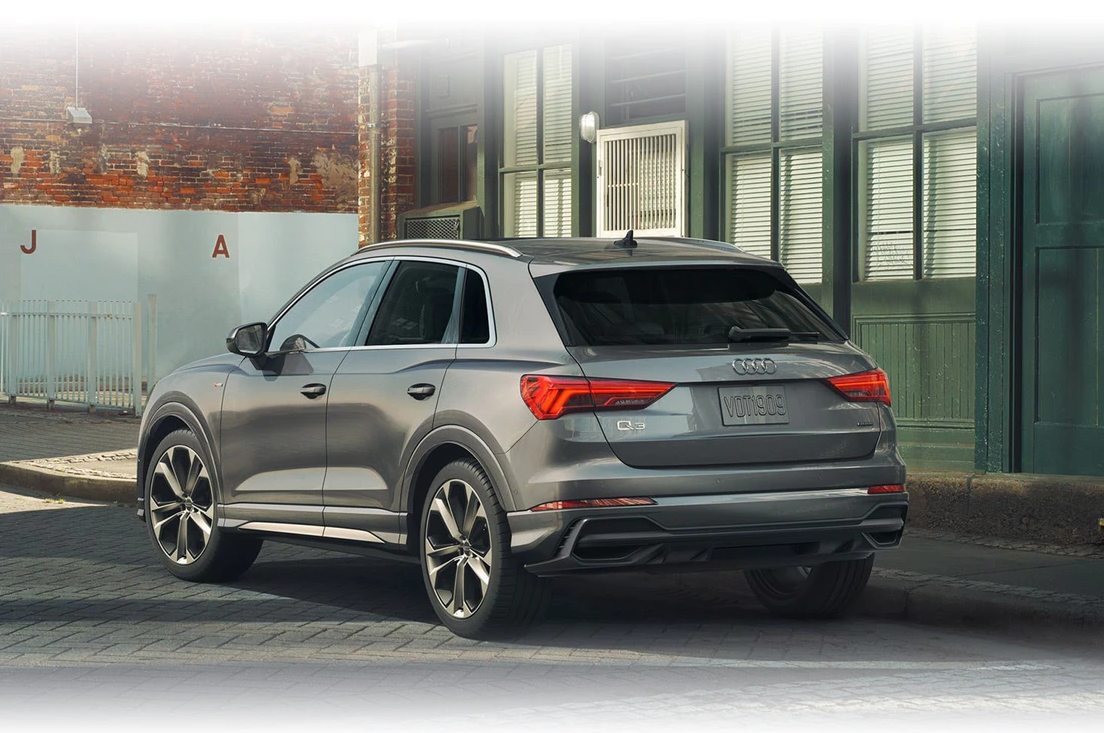 Drivers love the extra elbow room, passenger space, capacity, and an elevated driving position of an SUV.Because of their popularity, Audi builds a size for every need. Which one is the right Audi for your friends and family?
Q3: The best way to enter the Audi family. QuattroAWD drive is standard. All Q3 versions are powered by a 2.0-liter turbo I4. The 45 S Line is the quickest, tuned to 228 horsepower.
Q5: The hybrid version gets 261 horsepower out of a turbocharged 2.0-liter four-cylinder engine combined with electric power. The plug-in hybrid provides 362 combined horsepower and can drive around 19 miles on zero-emissions electric power only. Also available in Sportback and S Line versions.
Q7: Our only seven passenger, three row vehicle can be comes standard with a solid 248 horsepower 2.0-liter turbo I4. Take a serious jump by diving into the S Line, which provides twicethe displacement with a 500 horsepower 4.0-liter V8.
Q8:Despite the larger number, the Q8 is a couple inches shorter than the Q7. It seats only five but the back seat has almost two more inches of legroom. The big difference is the stock 3.0-liter hybrid V6 delivering 335 horsepower. The SQ8 packs the same 4.0 as the SQ7.
Sedans and Sportbacks
---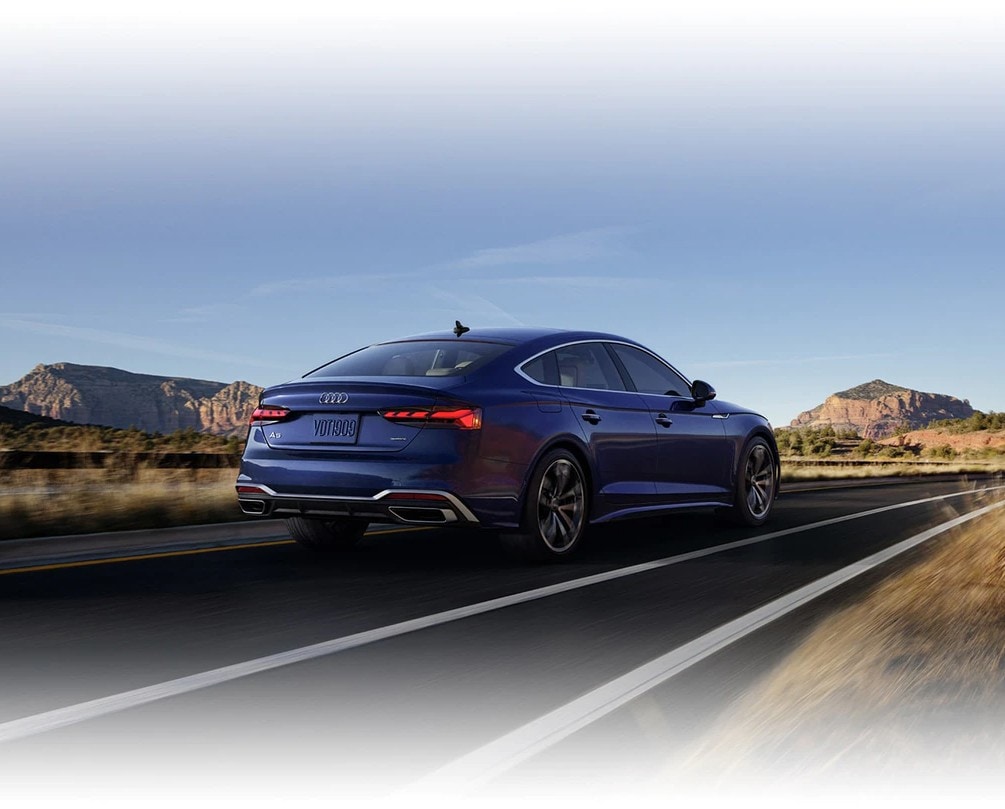 Do you wish for a pre-SUV world where everything was a little closer to the pavement? Here are your choices with four doors and a lower profile:
A4: Get a quality Audi without spending executive coin. Choose the standard 201 horsepower 2.0-liter hybrid I4 and get elite fuel economy too. Or pick the S4 with the 349 horsepower 3.0-liter turbo V6.
A5: Three choices of Sportback are available for this mid-size cruiser: 201 horsepower A5, 349 horse S5, or the monster 444 horse RS 5. How much power do you need in your 5?
A6: Available in two sedan versions: the 248 horsepower A6 or 444 horse S6. Enough sedan to stretch out in, but not so much car to lose agility. Get a long roof and all the power with the 591 horse RS 6 Avant.
A7:Our longest Sportback comes in three models. The A7 (335 horsepower) and S7 (444 horsepower) are both V6 powered. The RS 7 wrings a nutty 591 horses out of a 4.0-liter twin-turbo hybrid V8.
A8:For luxury that makes you want to sit in the back seat and hybrid efficiency, choose a flagship. The A8 gets 335 horsepower from a 3.0-liter hybrid V6. The S8 cranks 563 horsepower from a 4.0-liter hybrid V8.
Coupes and Convertibles
---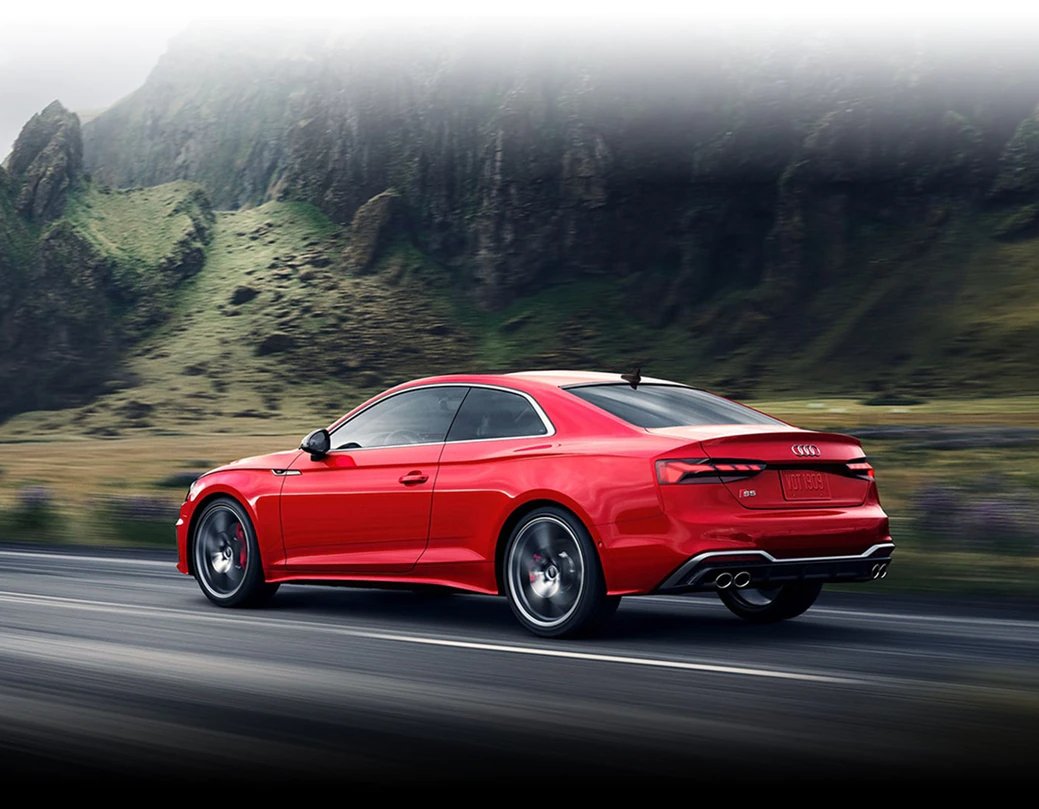 The A5 comes in even more variants: Coupe, S Line Coupe, RS Coupe, Cabriolet and S Line Cabriolet so you can absorb all our Orange County sun. With all the options available in this model, you really need to drive with one of our client advisors then spend time with the configurator tool. We'll either find or build your dream 5.
We can't forget the TT, which is one of the world's finest pure sports machines. Enjoy the balance and simplicity in three versions: 222 horsepower TT Coupe, 288 horse TTS or the 394 horsepower TT RS. The first two boost a familiar 2.0-liter four-cylinder engine. The last features a rare 2.5-liter inline five.
Audi Sport
---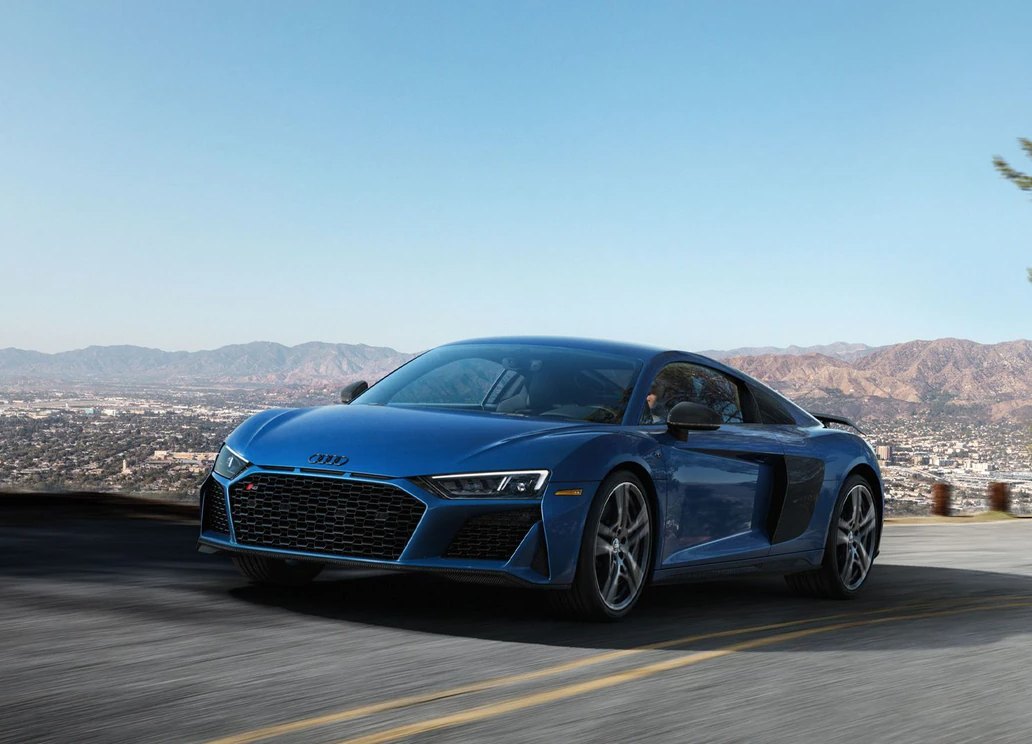 The Audi Sport department is the skunk works that develops racing technology that influences the whole rest of the lineup. We've mentioned multiple RS models so far, but not the car that is racing style all the time: the R8. Forget about boosting because we're choosing the lag-free vigor of a naturally aspirated6032 horsepower 5.2-liter V10.
The R8 is designed with a mid-engine layout for maximum balance and rear-wheel drive so you can throw the back end through chicanes. Also available as a Spyder so you can get the wind in your hair.
What's your favorite road in the Mission Viejo area? Stop by Audi Mission Viejo, pick a ride, and let's go. We're fans of the windy and steep Modjeska Canyon. Let's start a conversation about how the right Audi can lead you to adventure. With this many unique models, the perfect one for you is here.