Audi is an automaker that's always been committed to crafting quality vehicles of a particularly high caliber, which is why we're so proud to showcase these cars at our Irvine area Audi dealership. We're similarly focused on providing our customers with an unparalleled experience, which makes the Audi lineup a perfect match for our team.
The true sign of a successful car shopping experience, of course, is when you find yourself head over heels for your new vehicle! While the new car smell will eventually fade, the honeymoon doesn't have to end when you choose the right car for your needs and taste.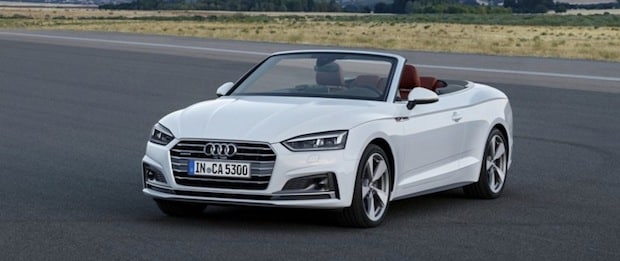 Many shoppers find that they have a soft spot for the 2017 Audi A5 Sport at our Irvine area showroom, particularly when they find out that this model offers a cabriolet version. Unsurprisingly, our customers aren't alone in this opinion! After all, who wouldn't want to drop the top to let the California sunshine in?
2017 Audi A5 Sport Cabriolet Takes a Front Seat With Adoring Drivers
Each year, Strategic Vision releases its Customer Love Index (CLI). The CLI essentially explores how drivers feel about their vehicles, examining topics including Total Quality Impact, Total Value Index, Vehicle Emotional Delivery, Overall Feelings, and Advocacy. Looking at over 120 aspects of vehicle ownership, the CLI scores each vehicle on how much drivers love it.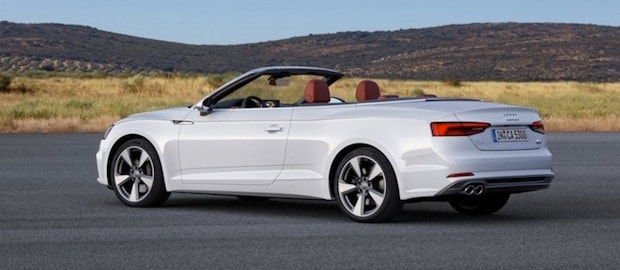 This year, the Audi A5 Sport Cabriolet drove away with an admirable score of 516. While this score is noteworthy in its own right, it's even more impressive considering it was enough to earn the A5 Sport Cabriolet the honor of being Strategic Vision's most-loved vehicle in the Premium Convertible/Roadster category!
The best way to experience the 2017 A5 Sport Cabriolet, of course, is behind the wheel! To schedule a test drive at Audi Mission Viejo, don't hesitate to contact us online or to give our team a call at (949) 429-0166 today.