If you've spent any length of time researching new cars, chances are that you've found a lot of letters, acronyms, and abbreviations being thrown around by automakers. Audi's engineers try to keep things simple, though, and it's typically pretty easy to follow along with the different model names and options.
One that sometimes stumps shoppers at our Orange County Audi dealership, though, is the "L" in the 2017 Audi A8 L. Don't rack your brain trying to guess; our team is here to shed some light on things! The simple answer is that the "L" stands for "long wheelbase."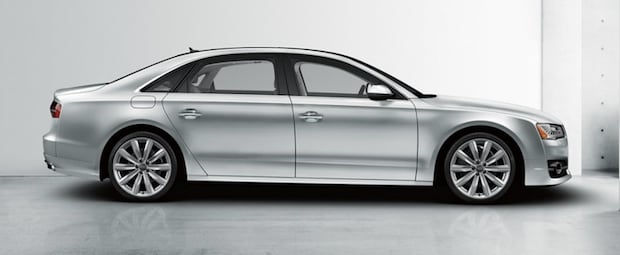 Put simply, a vehicle's wheelbase is the distance between its front and rear wheels. By crafting the 2017 A8 L, Audi creates a luxurious sedan that affords modern motorists with a bit more space than many of its contemporaries.
All of the Perks With None of the Cons
Thanks to its longer wheelbase, the 2017 Audi A8 L brings Orange County shoppers additional space where passengers are sure to agree it's needed the most: in the rear seat! With seating for five, the 2018 A8 L is designed to provide plenty of passenger space. The additional length adds plenty of rear legroom for passengers to get comfortable, checking in at 42.9 inches.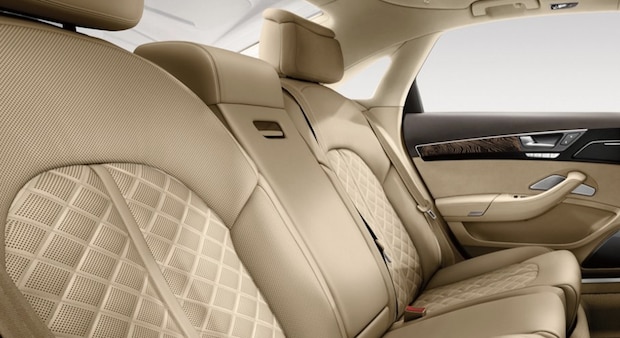 If you know Audi, then you know that the automaker would never allow that added length to detract from the vehicle's performance. While the extra length adds about 100 lbs to the overall curb weight of the 2017 A8 L, Audi's advanced Space Frame technology still keeps things at a modest 4,400 to 4,800 lbs, depending on options.
When it comes to finding a stylish sedan that can keep the whole crew happy, the 2017 Audi A8 L is sure to check all of your boxes. For more information, or to schedule a test drive, don't hesitate to contact Audi Mission Viejo online or to call our team at (949) 429-0166 today!