When it comes to putting a thrill into your time on the road, our Orange County Audi dealership knows exactly what you're after. The 2018 Audi A5 is all-new this year, and it's built to pump plenty of excitement into the time you spend behind the wheel!
With its bold, chiseled design, the 2018 A5 is the perfect choice for cruising the California coast. A nice touch on those sunny days is this coupe's standard panoramic sunroof. This sleek, sprawling sunroof takes up a large portion of the coupe's roof, providing a crystal clear view of the sky above that passengers in both the front and rear row can enjoy. An exciting addition for 2018, though, is that the A5's sunroof doesn't just tilt for a breath of fresh air--for the first time, the sunroof slides open to bring the outside in!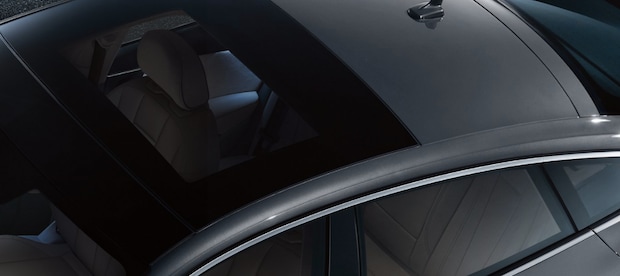 With this new addition, the 2018 Audi A5 is the perfect choice for Orange County drivers who are looking to open things up a bit and feel the wind in their hair. There's not much that can compare to rolling down the windows, sliding open the panoramic sunroof, and soaking up the California sun.
Opening Up to a New Experience
The addition of the sliding feature to the A5's sunroof this year is certainly something to write home about. We're thrilled to see it in action here in our showroom! Of course, our shoppers do have another option if fresh air is what they're after: the 2018 Audi A5 Cabriolet.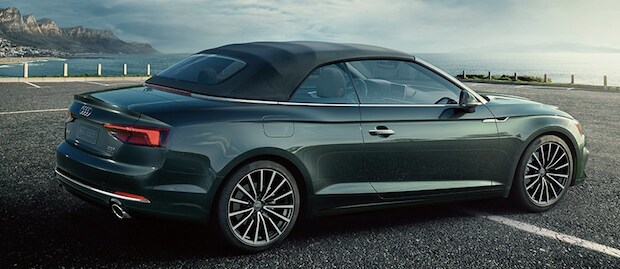 Sharing the same updated style cues as its coupe counterpart, the 2018 A5 Cabriolet adds an acoustic folding roof that opens the cabin up to the world around it. When you want your own space, the top can be folded up at speeds up to 31 mph and features acoustic elements to help reduce unwanted noise while you're on the road.
Whether you're after a coupe or cabriolet, the Audi Mission Viejo team is here to help you explore the all-new 2018 A5! For more information, or to schedule a test drive, be sure to contact us online or to give us a call at (949) 429-0166 today.