As just about any California resident can tell you, being on the coast is one of the best parts of living here. The abundance of creatures living in the sea is truly amazing, and we're thrilled to support the Dana Point Festival of Whales in 2017!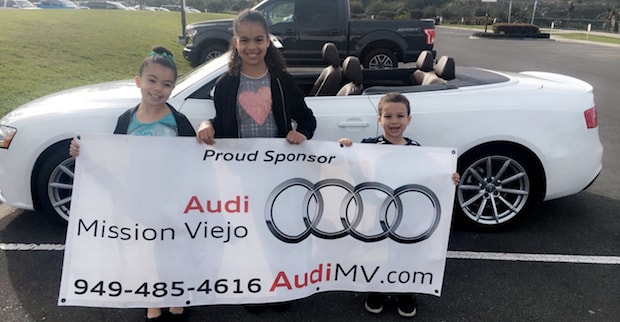 This annual festival celebrates the return of gray whales to the area as they carry out their winter-to-spring migration. The festival encompasses two weekends of the migration season and draws attention to all of the marine life living in the area. In addition to gray whales, we're also fortunate to have other species of whales, dolphins, sea lions, sunfish, and many others living just off our shore.
During this year's festival, the Audi Mission Viejo team was thrilled to participate in the parade along Pacific Coast Highway. The parade--which included huge helium balloons depicting a blue whale, orca whale, and many other creatures--may be done, but the fun is far from over at the Dana Point Festival of Whales!
Fun for the Whole Family
The festival always spans two weekends, and the second weekend is coming up quick! During the weekend of March 11th and 12th, families can enjoy a great range of fun activities, all while supporting local wildlife.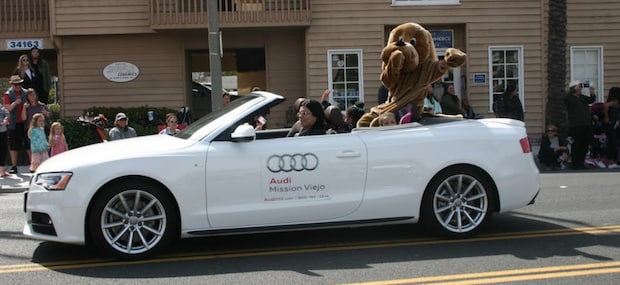 Festivities include art festivals, street fairs, music, and food, as well as educational activities like lectures, hands-on exhibits, and, of course, whale watching! It's easy to do it all, too, thanks to a free shuttle service around the Dana Point area.
As this amazing festival rolls through its 46th year, our team is proud to play a small part in such a worthwhile celebration. To learn more about the Dana Point Festival of Whales, including activities happening this coming weekend, be sure to contact us online or to give the Audi Mission Viejo team a call at (949) 429-0166 today!