At
Audi Mission Viejo
, we are here to make your lease return smooth and easy. 
Regardless of where you leased your Audi
, as long as you are making payments to Audi Financial or Volkswagen Credit, you can return your leased vehicle to
Audi Mission Viejo and we will pay you $300 for returning your lease with us!
Use our Contact Form Below or call our
Lease Return Hotline: 949-218-5050



Frequently Asked Questions
Q: My lease is coming to an end. What are my options?
You have a number of choices to consider such as returning your Audi lease, trading in your lease for a new car, re-financing or re-purchasing your lease, purchasing an extended warranty, or getting your Audi certified.

Q: How do I return my lease?
To return your lease all you need to do is fill out our contact form below or call our lease return hotline at 949-218-5050. One of our leasing specialists will be in contact with you every step of the way to make the process as smooth as possible.

Q: Can I return my car to Audi Mission Viejo if I didn't lease it there?
Yes, you can! No matter where you originally leased your Audi from, you can return it directly to us as long as you are making payments to Audi Financial or Volkswagen Credit.

Q: Can I turn in my vehicle early without any additional fees or penalties?
Yes, you can turn in your vehicle up to 90 days early before your scheduled maturity date without any early termination fees or penalties. However, you are still responsible for the remaining payments, taxes, excess mileage, damages, and a disposition fee.

Q: What kind of charges can I expect on my final settlement invoice?
You are responsible for excess wear and use, any remaining payments, charges specified in your lease agreement that have not been payed, excess mileage charges, any state fees, and the disposition fee.

Q: Can I use my old lease as a trade-in towards a new Audi?
As long as you have positive equity on your lease, you can absolutely use that as a down payment towards another Audi lease or even a purchase.

Q: Do I need an inspection before returning my lease?
Yes, every car lease must be inspected by SGS Auto, a third party inspection company, before being returned. You can schedule an appointment by visiting
https://schedule.sgsauto.com/.

Q: Can I sell my leased car to a friend instead of returning it?
If you still have payments left on your Audi lease, you can transfer the remainder of your contract to someone else. The vehicle will need to be returned back to Audi at the end of the original contact however.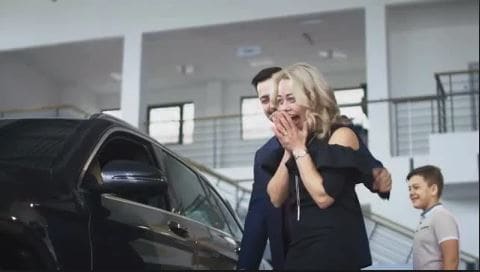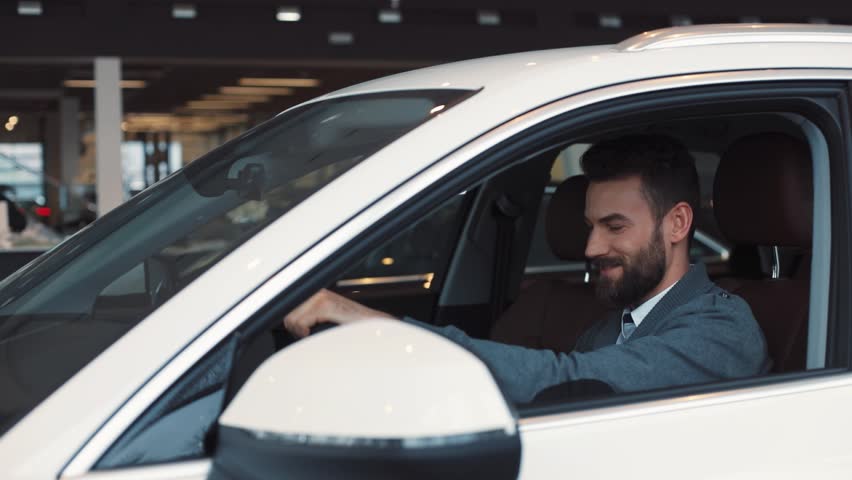 Where should I return my Audi lease?
Audi Mission Viejo is by far the best dealership in Orange County to return your Audi lease to once your lease period is up. "Why is that?" you might ask. Well, first of all, Audi Mission Viejo leads Orange County dealerships in customer service ratings. This means our knowledgeable staff will help you with anything you need, without wasting your time. Also, we have one of the largest inventories of new 2019 Audi models with amazing lease deals to keep you on the road. No matter what step you are on in the lease-end process, we can gladly help you.

Lease or buy a new Audi near Orange County, CA
If you enjoyed driving your leased Audi SUV, sedan, or coupe but wanted to upgrade to a newer model, then Audi Mission Viejo is here to help you once you complete the lease-end process. We have some of the best, most competitive lease specials in all of Orange County because we are such a high volume dealership. We also have an amazing financing center that can help you get some of the best monthly rates when buying. Come check out Audi Mission Viejo to purchase or lease your dream car today!

Should I buy my lease or return it for a new car?
You have a few options when it comes to the end-of-lease process, and it's not always an easy decision. You can buy out your lease, turn it in and lease a new one, outright buy a different car, and more options. Because there is not only one correct answer, Audi Mission Viejo is happy to talk to you about your unique situation and preferences and help you decide what is best for you. We will personally  make sure that you leave satisfied with a decision that is tailored to you.