Why Service at Audi Mission Viejo?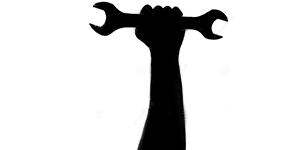 Expert Knowledge
Here at Audi, good service is a must. That's why we currently employ 2 of the top 10 Audi Technicians in the entire United States! With Brad Miller as our Shop Foreman and Ben Cover as our Diagnostic Specialist, our service team has the leadership and the skill set to get it right every time. Whether it is a simple oil change or a detailed maintenance check, call us or schedule an appointment and we'll have your car back on the road in no time.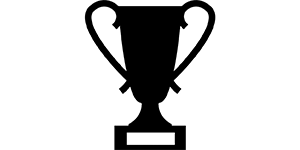 Magna Society
Audi prides itself on its excellent customer service. At our family owned dealership every customer is treated like family. We recently received the Audi Magna Society Award. The Magna Society honors only the best of the best Audi dealerships in the United States. This means we exceed customer service objectives by huge margins! While you wait, enjoy complimentary refreshments and wireless internet in our Quattro Café, and we'll take care of the rest.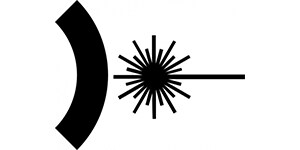 Laser-Accurate Diagnosis
We acknowledge that to do the job right, you need the right tools. That's why at Audi we only use certified equipment that is recommended by the manufacturer. Our diagnostic equipment is unique in that it is not accessible to the general public or to independent shops. We can identify the problem with your Audi in minutes, a great start to a speedy and efficient recovery. Schedule a service appointment today, and your car will be running like it's brand new. 


Orange County's Audi Service Value Leader
We understand there is a difference between price and value. We believe that to deliver top-quality Audi Service to Orange County's extremely informed residents of Mission Viejo, Irvine, Anaheim, Newport Beach, and beyond, we have to understand this better than anyone else. Here's what value means to us:
Time Is Valuable

Our service team are skilled professionals who do their jobs quickly AND efficiently. That means that your car is going to get a high-quality service lightning fast. Every time. We know that while a technician can replace your genuine Audi Parts, they can never replace your time

Transportation Solutions

We know how inconvenient it can be to be without your car during a servicing, unable to go anywhere or do anything outside of the immediate area. Because of that, we are happy to offer you a wide range of alternate transportation option to help you get on with your day, even when your Audi needs a vacation.

White-Glove Polish

Audi Mission Viejo is extremely proud to be one of the few Magna Society dealers out there, awarded for our customer service. Additionally, we have the #1 Audi technician in the world on our team as well as another ranked in the top 10 in the US. You can be sure that your car is being well taken care of with us.

Service Inquiry
Service Hours
Monday

7:00AM-6:00PM

Tuesday

7:00AM-6:00PM

Wednesday

7:00AM-6:00PM

Thursday

7:00AM-6:00PM

Friday

7:00AM-6:00PM

Saturday

8:00AM-5:00PM

Sunday

Closed
See All Department Hours
Showroom Hours
Monday

8:00AM-9:00PM

Tuesday

8:00AM-9:00PM

Wednesday

8:00AM-9:00PM

Thursday

8:00AM-9:00PM

Friday

8:00AM-9:00PM

Saturday

9:00AM-8:00PM

Sunday

10:00AM-7:00PM
Parts Dept. Hours
Monday

7:00AM-6:00PM

Tuesday

7:00AM-6:00PM

Wednesday

7:00AM-6:00PM

Thursday

7:00AM-6:00PM

Friday

7:00AM-6:00PM

Saturday

8:00AM-5:00PM

Sunday

Closed
Service Dept. Hours
Monday

7:00AM-6:00PM

Tuesday

7:00AM-6:00PM

Wednesday

7:00AM-6:00PM

Thursday

7:00AM-6:00PM

Friday

7:00AM-6:00PM

Saturday

8:00AM-5:00PM

Sunday

Closed