Certified Pre-Owned Audi Vehicles Offer Peace of Mind 
Buying a new vehicle is a great experience, but at Audi Mission Viejo, we understand that for many drivers, purchasing a new car just isn't an option, which means searching for a quality used vehicle. Alternatively, some motorists prefer to shop for a quality pre-owned vehicle because of the excellent value it represents. This is why we offer an extensive inventory of used luxury cars for discerning drivers at our Orange County dealership in Mission Viejo, CA, near Lake Forest, San Clemente, and Santa Ana.
Buying a used car doesn't mean you need to sacrifice luxury, and you certainly shouldn't accept lower quality. We take a great deal of pride in each and every vehicle that we sell. Our used cars are meticulously inspected, and we never put a car on our lot if we're not fully confident in its reliability.
Even with our rigorous quality standards, however, we appreciate that the original vehicle manufacturer is an even higher authority when it comes to the quality and reliability of a used Audi. If you are searching for confidence on the road, take a look at the certified pre-owned vehicles at our Audi dealership in Orange County.
The benefits of choosing Audi Certified pre-owned.
Explore the sections below to discover how exhaustive the inspection, warranty, and additional features are in order to provide you with the quality ownership experience you're searching for in an Audi.
Audi Certified pre-owned Limited Warranty
Unlimited mileage for unlimited enjoyment.
Enjoy your Audi for miles to come with our Audi Certified pre-owned Limited Warranty featuring no mileage limitations. The time duration of the Audi CPO Limited Warranty depends on whether any New Vehicle Limited Warranty coverage remains at time of purchase. Your coverage is honored at over 300 Audi dealerships across the United States.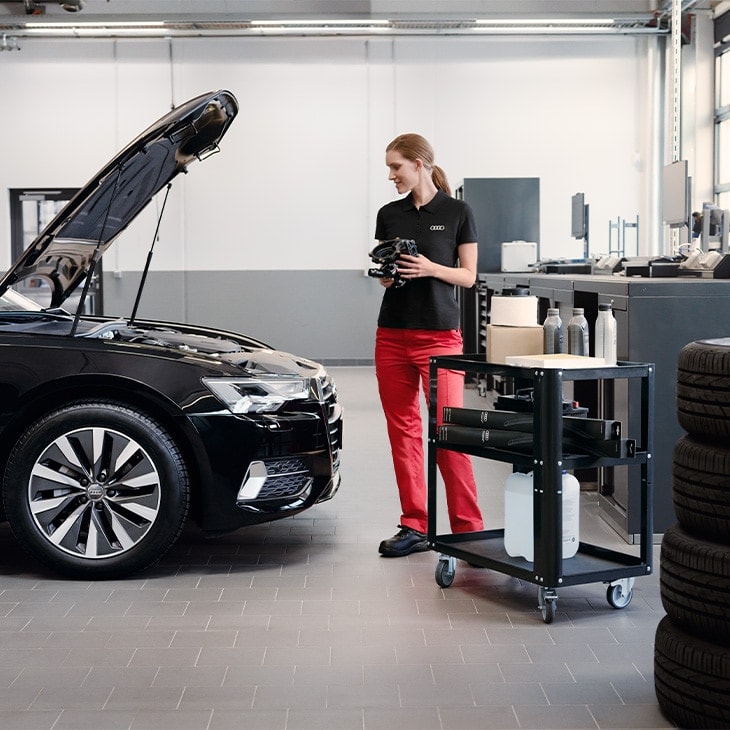 300+ Point Dealer Inspection
Every inch inspected.

Only once the vehicle passes a detailed dealer inspection does it earn the right to be part of the Audi Certified pre-owned program. This process helps ensure each vehicle meets our highest standards. The rigorous inspection process includes:
15 pre-checks
115 exterior checkpoints
85 interior checkpoints
39 engine compartment checkpoints
36 undercarriage checkpoints
18 road test checkpoints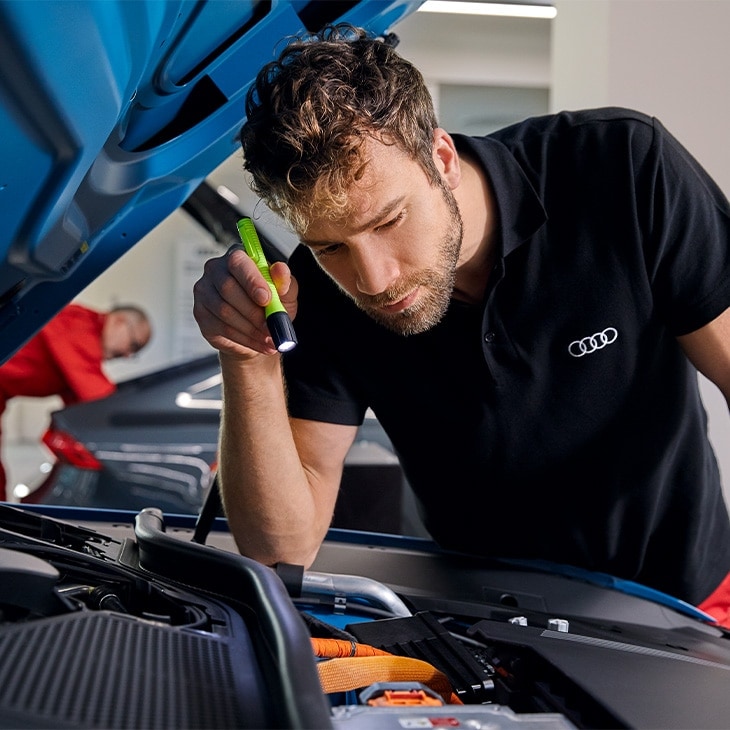 24-Hour Roadside Assistance for One Year*
We'll be there for you if you need it.
Audi's 24/7 CPO Roadside Assistance coverage begins when your car's New Vehicle Roadside Assistance coverage expires. In the unfortunate event of a collision or other incident, Audi specialists will arrange to have your car towed to the nearest Audi dealership, where it will be repaired by professional Audi-trained technicians.
The Roadside Assistance coverage offers the following benefits:
Battery jump-start
Flat-tire service
Lock-out service
Fuel delivery service
Emergency winching service
You'll also receive trip interruption coverage in the event of disablement more than 100 miles from home and trip routing services. You'll receive your program membership within one-to-two weeks of taking delivery of your CPO Audi. 
*Coverage begins upon expiration of the New Vehicle 24-Hour Roadside Assistance coverage, which is 4 years with unlimited mileage. If New Vehicle 24-Hour Roadside Assistance coverage has expired prior to CPO purchase, CPO 24-Hour Roadside Assistance coverage is one year from reported CPO sale date with unlimited mileage.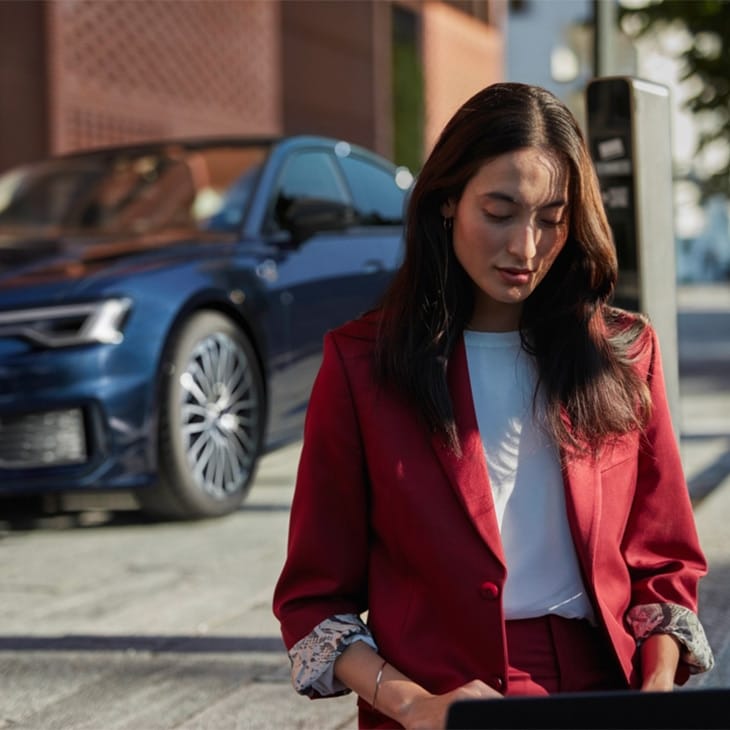 Vehicle History Report
Know your Audi through and through.
Drive away with additional peace of mind knowing the full history of your Audi with a comprehensive third-party vehicle history report.