Audi Mission Viejo opened in 2004 and has rapidly become Orange County's favorite Audi Dealership due to its knowledgeable and friendly people, easy-to-get-to location, and tremendous inventories of New, Certified Pre-Owned, and Used Audis. Our Parts Department also carries one of the state's largest inventories - which means we can supply our Service Department with almost any part needed on demand. That means we can maintain or fix your Audi in the minimum time required with the least disruption to your busy life.



Among our impressive tech department is the #1 Audi Tech in the World as well as another top 10 tech in the United States!

We are proud of the hard work and dedication our technicians put into their work each and every day.
We are an Audi Flagship Dealer meaning we can service and sell the Audi A8 and Audi R8. Not all Audi dealerships can!
Audi Mission Viejo is an Audi Magna Society Dealer - Audi's Highest Dealer award. The Magna Society honors only the best of the best Audi dealerships in the United States; in order to earn the award, dealers must exceed customer service objectives by huge margins.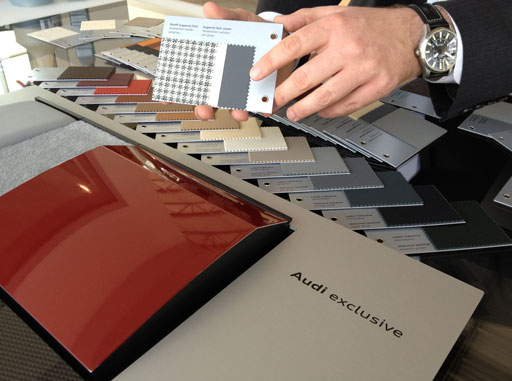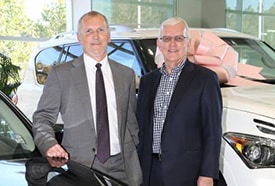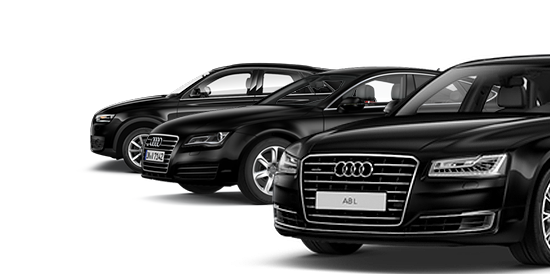 bespoke
Bespoke: Audi Mission Viejo is proud to offer a program by which we can custom build an Audi to your exact specifications at no extra cost.
Make your dream car truly unique with our exclusive bespoke program.

Family Owned
Our family has owned and operated dealerships since 1923. The owners live in the community and work at the store every day.
If you ever have any questions you will have direct access to them anytime.
Massive Service Fleet
We have one of the largest fleets of Audi Services Loaner Vehicles in the Pacific Southwest Area.
That means when you drop your car off for service, we will get you into another Audi so you can get on with your day.
We at Audi Mission Viejo would like to take this time to thank each and every one of our customers. It has been your constant support and enthusiasm that allows all of us to do what we love.  If it were not for our customers we would not be the company we are today. We strive every day to better serve you and your automotive needs.